1/24/2006
Russell Gulch, CO
Is that basket made of leather?
This is the Russell Gulch Country Club and Disc Golf Sanctuary also known as "The Ghost Town Course"
"This course is a private course on private property with 16 homemade baskets. _It also is a pay to play course. _Prices are $3.00 per round or $5.00 per day. _No dog's allowed on this course please. _This course is very technical with most holes ranging between 200-300 ft."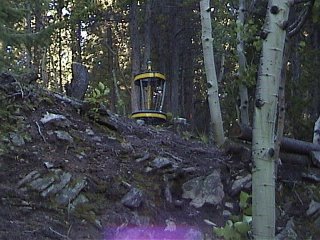 Damn! This place is trippy.
Check it out:
http://www.coloradodisc.com/rgccdgs.htm